How should you welcome 2012? By winning some of 2011 best reads...that's how.
Now...here's the deal...I want more followers. I love each and every one of you that I already have...but I want more! Yeah, I'm a bit selfish...but not really, because I am giving you three chances to win something great for the push of a button. Seriously, follow me via GFC. That's the only mandatory entry...well, and you must fill out the Rafflecopter (beware, it's all changed).
$25 guaranteed - now
$25 when I hit 850
And...

A prize pack including these books and e-books if I hit 1000 followers by December 31, 2011 at 11:59 PM CST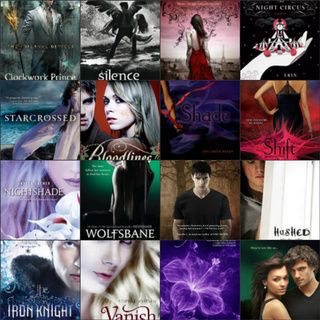 Kelley York is signing a copy of
Hushed
!
Touch
by Jus Accardo and...
(Because I think these are three books that everyone should read, I will be giving them away regardless of the amount of followers I gain...but to get anymore...I need 1000 followers.)
More books added:
2 e-books of
Ignite
by Kaitlyn Davis
*I want to thank everyone at
Entangled Publishing
for being so terrific and donating a couple of these books. If you haven't read anything that Entangled has published this year...you are missing out! Seriously. Look around the blogosphere...all their books are getting terrific ratings.
I will be adding some swag as we go. So pass the word to your friends and let's hit 1,000
Ends December 31, 2011 at 11:59 PM CST
All winners have been notified via email and have until January 3, 2011 at 11:59 PM CST to respond before I pick a new winner. Thank you to everyone who entered and a huge thanks to Entangled Publishing for donating some of the best books I have read!
a Rafflecopter giveaway